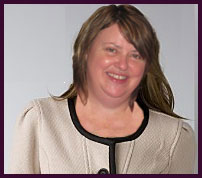 Welcome to the American Cosmetic Manufacturers Association (ACMA) website!
ACMA is an association of cosmetic manufacturers and distributors with offices in Washington, D.C. We represent the interests of American companies that wish to export their personal care products, and we support those companies with a broad array of services and resources.
Our association stays on top of the latest regulations and requirements for the international marketplace, and as a result, the ACMA trademark is recognized around the world as a symbol of quality and reliability. Importers trust ACMA-issued certificates as a guarantee of the exportability of the products they are purchasing.
As a United States cosmetics manufacturer, distributor or wholesaler, you're undoubtedly aware that the onset of globalization and the easing of trade barriers have opened the door to an even larger presence for American Cosmetic abroad.
American cosmetics are prized around the world for the purity of their ingredients and for the quality controls inherent in American manufacturing processes
Foreign markets are hungry for well-priced and branded cosmetic products from the United States In most cases, all it takes is a Certificate of Free Sale to certify cosmetics manufactured in the United States for export to foreign markets, at other times, a Good Manufacturing Practices or BSE-Free Certificate
The American Cosmetic Manufacturers Association (ACMA) is a registered trade organization that exists to help you get your cosmetic export documents properly certified and apostilled or authenticated and legalized.
ACMA charges no membership fee and is funded solely through the fees charged for document certification, which are kept as low as possible! We pride ourselves on the services we provide to our members, and invite you to join us today!
We look forward to receiving your membership application!
Sincerely,



Deborah Campbell
President, American Cosmetic Manufacturers Association